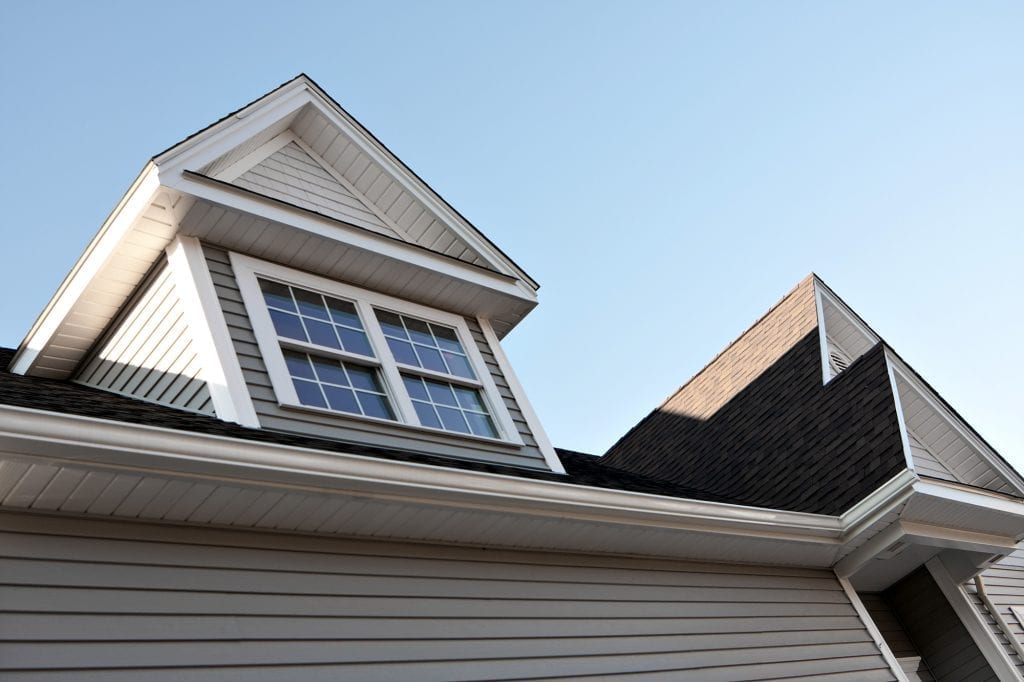 Seamless Gutters Installation in Wheeling, WV
While it may not seem like it at first glance, one of the most important aspects of any roofing system is the gutters. They collect rain runoff from the roof and funnel it down the downspouts and away from the foundation of your property. This protects the integrity of the foundation and the landscaping around your building. There are many different gutter systems to choose from, but at
Wheeling Distribution Center
, we focus on seamless gutters.
Beautifying Your Home
Our gutters are more efficient than traditional gutters and improve curbside appeal because they eliminate all of the ugly seams that traditional gutters have. Additionally, seams are the most common trouble point for gutter systems. By eliminating them, you reduce the chance of having problems with your gutters.
High-Quality Gutters
As always, we put quality first at Wheeling Distribution Center. That's why we use the thickest and heaviest gutters available at 0.032 inches thick. We use this type of gutter system because it stands up better to the outside environment and lasts longer. These gutters also have a baked-on enamel finish, so you never have to worry about the paint peeling or chipping.
The Cost of Seamless Gutters
Seamless gutters are stronger than other types of gutter systems, which means they're going to last longer. The gutters alone are going to cost a bit more than a traditional gutter in the beginning, but when you compare the costs of maintenance, repair, and replacement, they end up being a more cost-effective choice in the long run. On average, the cost per foot of seamless gutters in Wheeling, WV, is between three and $25, depending on the type of material you choose. For example, aluminum gutters range from three to nine dollars each foot, while steel can run from eight to $25 each foot. Working together, the experts at Wheeling Distribution Center can help you determine which gutters will work best for your project and best for your budget.
Professional Installation
One thing you should know about seamless gutter installation is the job must be handled by a professional in Wheeling, WV. Because the gutters are seamless, they have to be cut on-site with a specific type of saw. The typical homeowner doesn't have one of these machines and probably isn't qualified to use one. Professionals have the tools it takes to get the job done right without the seams you see in typical gutter systems. Another reason you should have your gutters installed by a professional is so the job gets done right. Many do-it-yourself projects end up costing more because of all the backtracking the homeowner has to do after completing the job incorrectly. When you hire a professional gutter replacement service, you can rest assured you're not going to be dealing with the problems that come with a do-it-yourself project. This could include avoiding a loose gutter, a leaky gutter, or a gutter that allows moisture into the structure of your home.
The Cost of Installation
Due to the extra work that goes into installing seamless gutters, the cost of installation is naturally going to be higher than the installation of a regular gutter system. Some factors that might make a difference in the cost of installation could include:
Labor – This is often calculated per foot but could also be per hour. You can speak with your installer to discuss which might be the better option.
Delivery – Mileage is often the deciding factor in how much you'll be charged for the delivery of the materials needed to complete your seamless gutter installation in Wheeling, WV.
Materials – In addition to the actual gutters, you might pay for flashing, fasteners, drip edges, underlayment, and more.
A Perfect Fit Every Time
At Wheeling Distribution Center, we have the products and services you need most to complete your home improvement projects. With knowledgeable staff and experts who know how to install seamless gutters, you never have to worry about the job getting done right. Whether you're building a new home or are making improvements to an existing home, we're happy to help. With the gutters we sell, you get a perfect fit every time because they are measured at the time of installation. This makes for a uniform look that you simply can't achieve with traditional gutters. We can install your gutters for you, and the job is typically completed the same day. Don't forget that we also offer matching accessories to go with your gutter system.
Contact us today
for more information!